The training course of using firefighting equipment was carried out for new hiring workers by Production technology department of HDS
To make sure that new employee can master and know how to use the fire equipment to improve emergency rescue capacity. On the 11th, October, the production and technology department of HDS did special training for the new staff about how to wear positive pressure respirator correctly. Mr. Zhu Haiyi, the deputy manager of HDS, attended the training course also.
At the beginning of training course, the security staff instructed the new employees about usage ¡¢application situations and matter needing attentions of respirator. And the security staff was demonstrating and explaining each process. The new employees listened carefully ¡¢ kept the details in mind and repeated training until they could master the total method of wearing respirator. Mocking drilling was carried out right after instruction. The engineer instructed the standard operation essentials to make new employee to be familiar with operation and method of wearing respirator.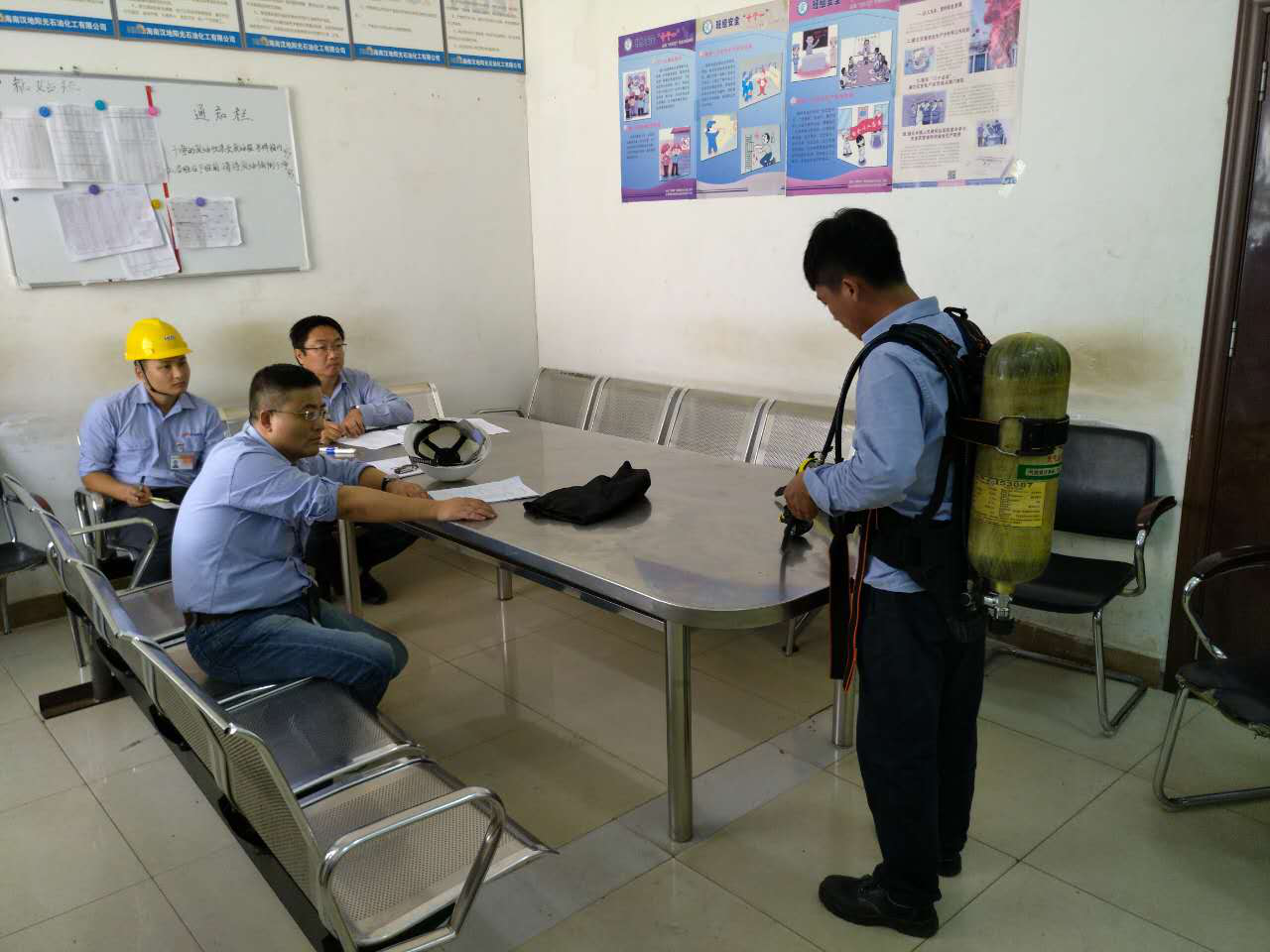 The new staffs grasped fully the method of operation and wearing positive pressure respirator to improve the emergency rescue capacity from this special training .It is of great significance.