HANDI Spirit – Work in National Day Holiday
What do you do in the 7-day National Day Holiday? Visit your parents in hometown? Travelling with your family? Gathering with friends? Here are some people who have to extinguish their hope of going back to family, resist the temptation of outside and stay in work to guarantee the production and construction. Let's look at how they spend their holiday in frontline on 3 Oct.
Non-stop Oil Production
Mr. Pu Fengxu, head of Production Team One was checking the operation of facilities with his team at 15:00 pm. Mr. Xue Qiongzhang just started up the motor, instructed the in-house operator to open the valve after confirming the pressure of vacuum tower top pump exit, and then release the oil to tank. "Technology team and HSE team have engineers on duty in the holiday and our team work as usual." said Mr. Pu, "Considering that some staff may languish during holiday, we will intensify monitoring to guarantee work safety. We also have contingency plan ready."
At 16:30 pm, Mr. Huang Kainian from Logistics sent one bottle of raw oil to Lab. Ms. Chen Fajiao received the sample and started to test the condensation point, viscosity and color immediately. The Lab will test all the oils four times everyday to ensure the quality of both raw materials and finished products.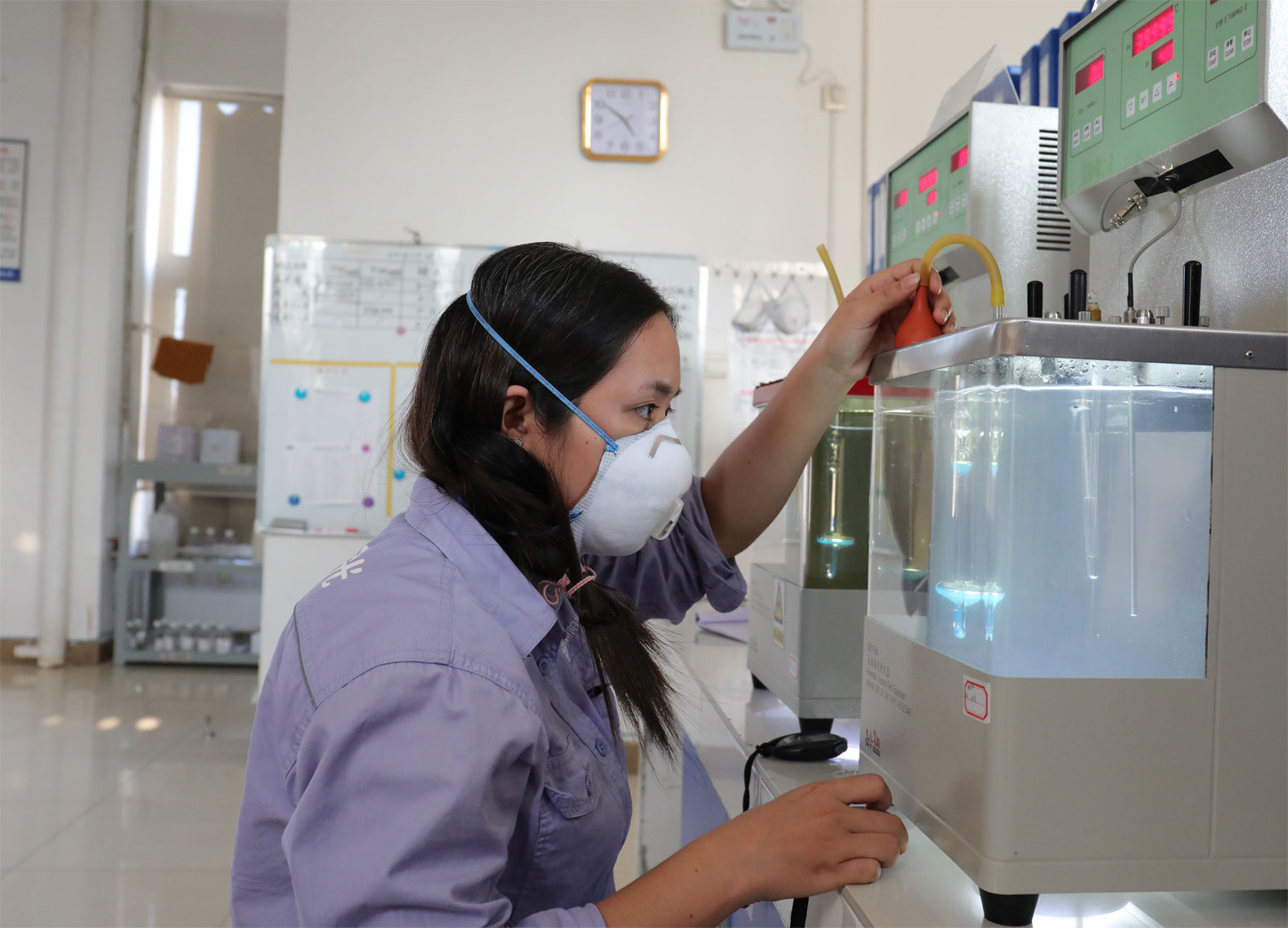 (Viscosity test by Chen Fajiao)
Non-stop Construction of Phase III Project
The site of Phase III Project was a symphony stage of excavators, self-mechanical cutters, jackhammers and other machines. One operator was commanding the long-arm crane to lift an H-shape steel to pipe rack. Two operators with safety rope were standing on the pipe rack to receive the steel. Operators at two ends welded the steel to pipe rack immediately after it had been put in place.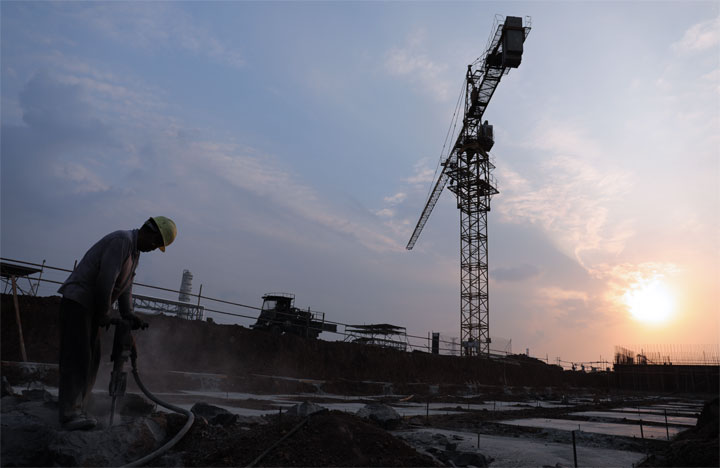 (An operator is smashing the rock with jackhammer)Mr. Yao Deguang, Deputy Manager of Construction said that the majority staff of Construction team are from other provinces and they had expected this holiday for a long while for family reunion. However, as the Phase III Project is in the critical stage, many of them give up the holiday and continue the work to push forward the progress. Currently the major work of Phase III Project include steel material assembling, tank assembling, public facilities construction and admin building decoration.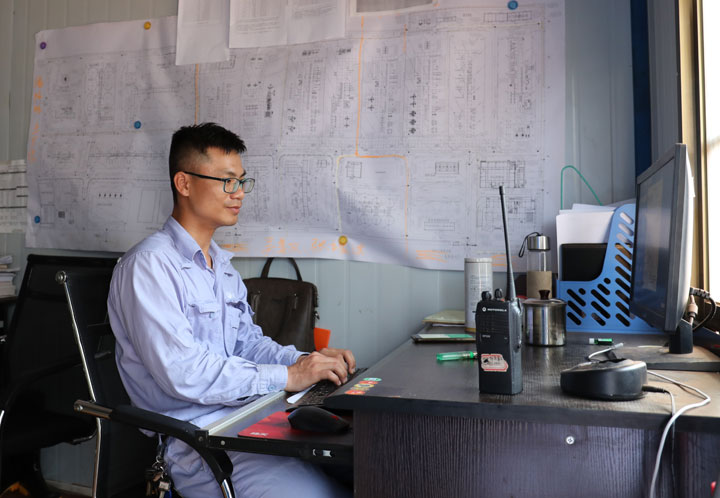 At 18:00 pm, Mr. Wu Shanzheng form HSE was still summarizing the safety walk findings of the day for turning-over next day.