First Fractionator of Phase III Installed
Under the cooperation of all workers and supervisors, Fractionator T-202 of Handi Petrochemical was successfully installed in the morning of Sep. 26. The whole process took only 55 minutes in a very smooth way.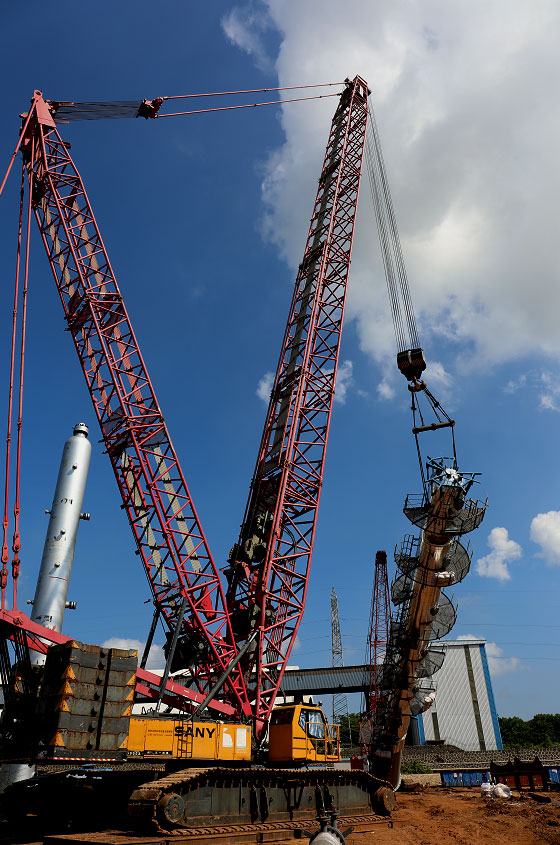 Fractionator T-202 is a facility in the 400,000 ton/year pre-treatment unit. The tower is 40.8 meters in height and 1.8 meters in diameter. The total weight of the tower is 78 tons with 14 layers. The ladder platform, pipelines, insulation, electrical devices welding support are all ready, alarm area is cleared up and everyone is in position before the hoisting to ensure the installation.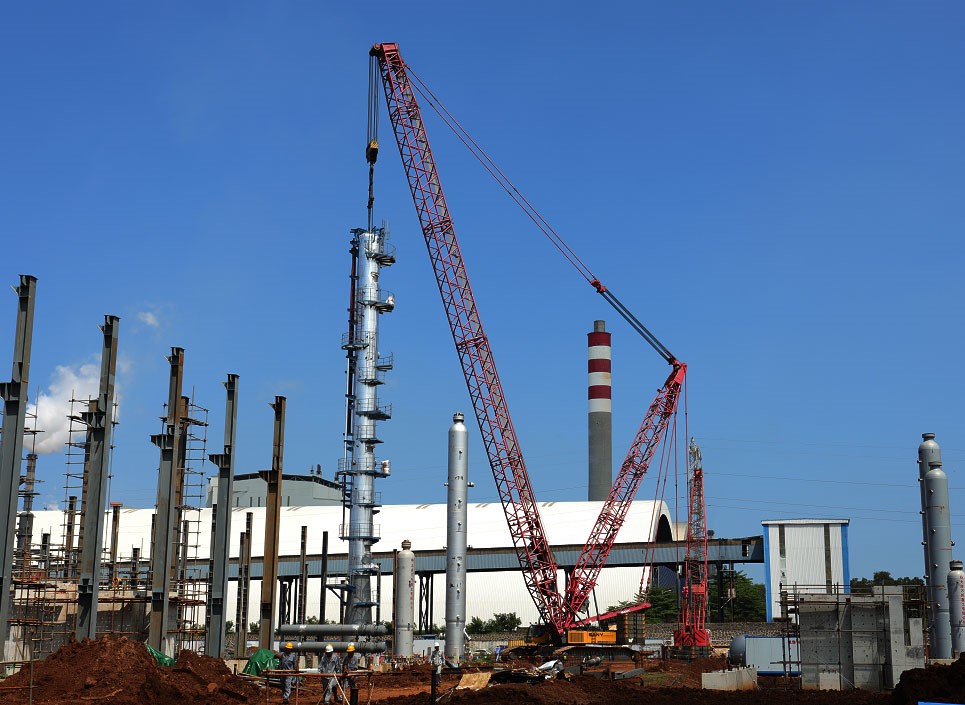 Fractionator T-202 arrived in site on August 28. The hoisting was immediately arranged by the Construction Engineering team with contractors. August and September is the wet season in Hainan, with typhoons even aggravating the situation. Contractors evaluated the risks of typhoon, thunderstorm, heat and other extreme weather conditions to make a comprehensive installation plan with effective water-proof, rain-resistance, wind-proof and heatstroke prevention mechanisms. All the preparation is done within one month. Contractors worked day and night to make up the time lost due to bad weather. Handi Petrochemical Construction supervised the welding, anticorrosion, insulation and other preparation work, made sure that work quality wouldn't be compromised due to heat or rain, to guarantee successful installation in one time.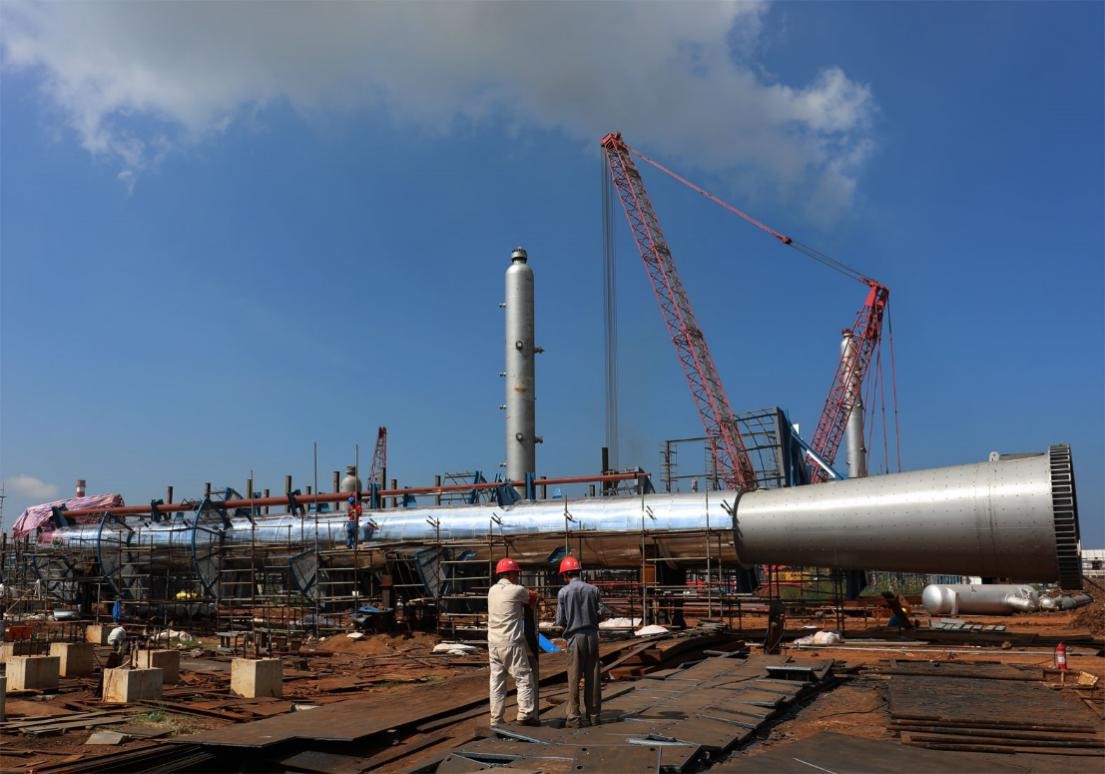 (Insulation layer was installed on the Mid-Autumn Day)
Other facilities arrive in site one by one and the installation is arranged efficiently. It is said that civil engineering is almost completed and that underground pipelines and steel frame construction are half-finished.