HDS Ranks 36th in Hainan Top 100 Enterprises
2018 Hainan Top 100 Enterprises Release Conference with the Theme of Pan-Hainan Development by Reform was held in the afternoon of 18 October in Wanning by Hainan Enterprises and Entrepreneurs Association. HNA Group, Hainan Airlines Company Limited and Sinopec Hainan Refining & Chemical Limited Comp take the first three places. Hainan Handi Sunshine Petrochemical Co., Ltd. ranks the 36th in the list.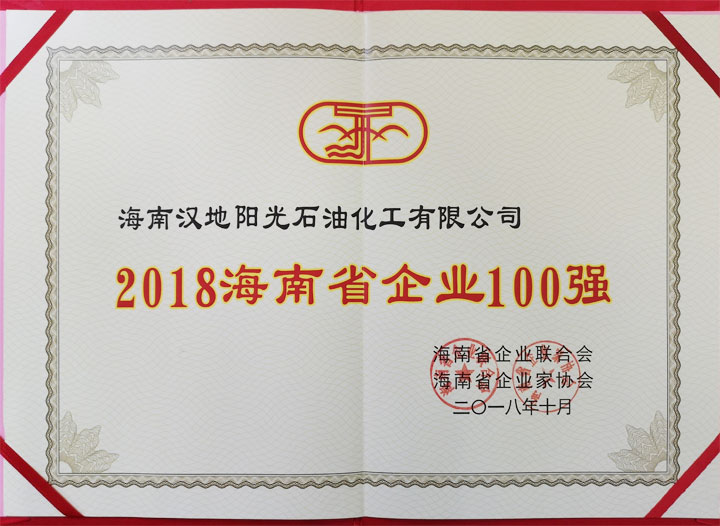 Hainan Enterprises and Entrepreneurs Association has been publishing the Hainan Top 100 Enterprises for 13 years consecutively. Statistics show that in 2017, the overall operation of Hainan Top 100 Enterprises maintain a good momentum with total proceeds near one trillion RMB, 32% increase over the previous year. The net profits of Hainan Top 100 Enterprises in 2018 also increases by RMB 2.5 billion compared with that of 2017.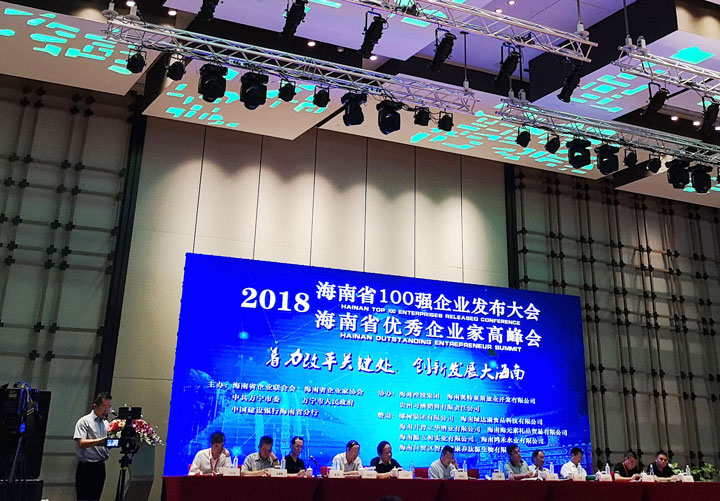 As the representative of private enterprises, HDS will avail itself of this opportunity to learn from other excellent enterprises of their prime practices creatively to stimulate internal competition and innovation. HDS will never forget why we started and will continue to strive our best to build HDS into world top level company.