Hoisting of Last Two Reactors Finished
The two reactors of 150,000 ton per year Food and Pharmaceutical Grade White Oils Project arrived in site on October 13 and were hoisted in the following two days respectively. This means that the hoisting of large-size equipment is entering the last stage and professional engineering of equipment installation and steel structure installation for White Oils Project is beginning.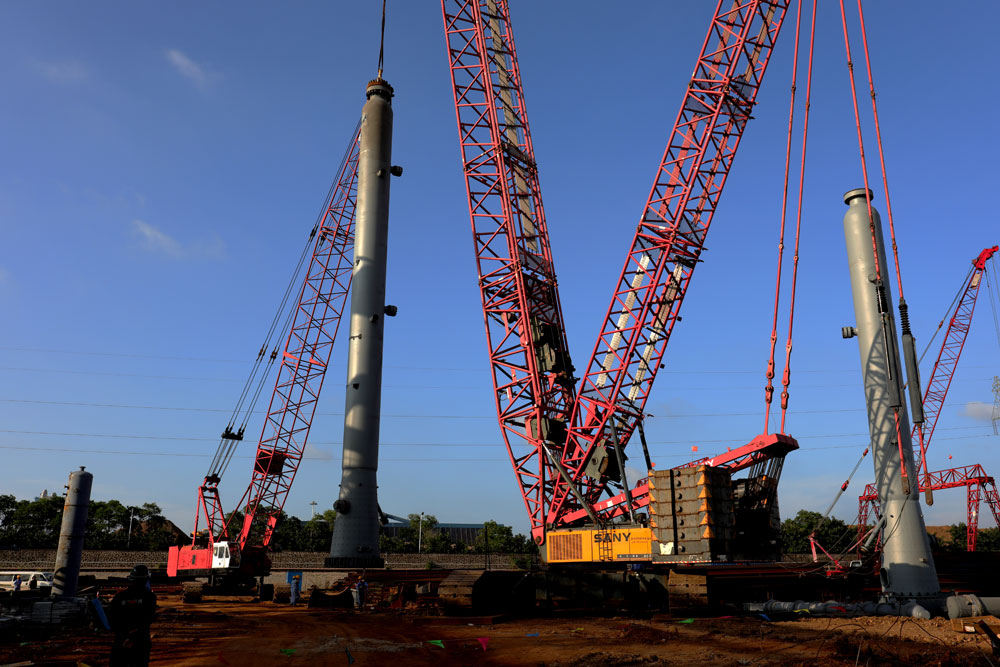 It is known that since the first version of design diagram was drawn in the end of August to the detailed drawings of reactors, pipe racks and furnace were provided in the end of September, the Construction Department has been working day and night to accelerate the civil engineering to ensure that the reactors be installed on schedule. According to Yang Bobo from the Material and Equipment Department, all the long-term facilities for the White Oils Project have been ordered and will be delivered in early December.