The president of Bank of China Hainan branch visited HDP and gave guidance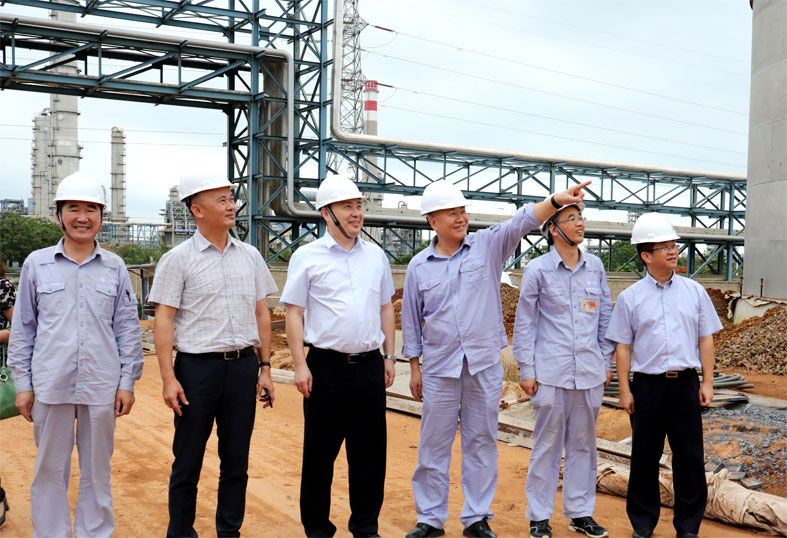 On 8th May, The delegation from Bank of China led by president Mr. Chang Yanbing, visited HDS. The Handi Group Chairman,Mr. Wu Hanling and vice general manager of HDS, Mr. Hu Fangling accompanied him for investigations.
Mr. Wu introduced the base oil industrial market and gave HDP's project construction progress to Mr.Chang, after that, accompanied him to visit the site of constructing field.