The delegation from Total visits HDP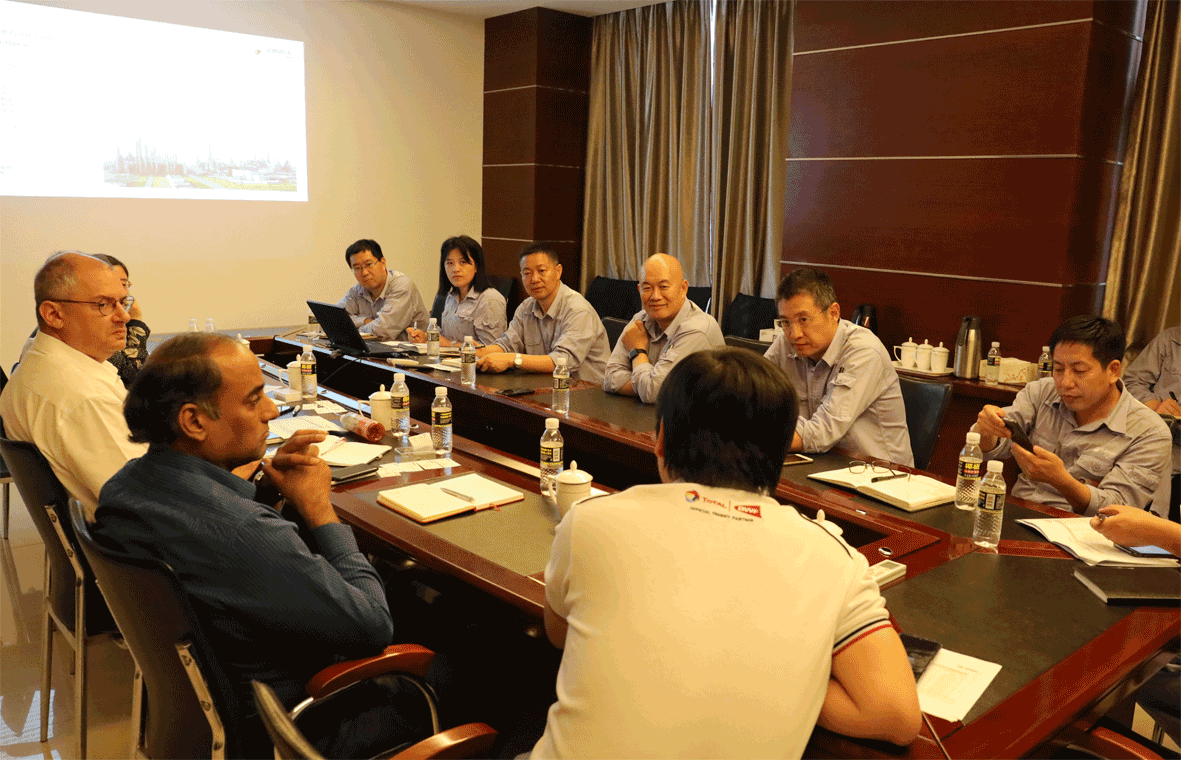 On 21th May, The delegation of 5 people from Total France headquarters visit HDP. The president of Handi group, Mr Wu Hanling and General manager of HDS, Mr. Caotong show their warmly welcome to the customer and go into discussion with Mr. Xacier SUCHER, the special fluid technical vice president of Total Asian-Pacific region, Mr. Frederic MEYER, The general manager of Total Shanghai company, Mr. Jeff Jiang, The Base Oil purchasing manager of Total Asian-Pacific region, the strategy and development manager of Total China, Ms. Monica Ma and their investigation.
As the major base oil supplier of Total, Handi group cherishes the relationship with Total and would like to open the new pages by further cooperation. This meeting will be the best chance for understanding both parties neediness.